Hathern Band
Hathern Band is a Championship Section contesting brass band in Leicestershire with more than 140 years of history. We rehearse on Sunday and Tuesday evenings from 7:45 to 9:45pm at our dedicated band room on Pasture Lane, Hathern (click for map).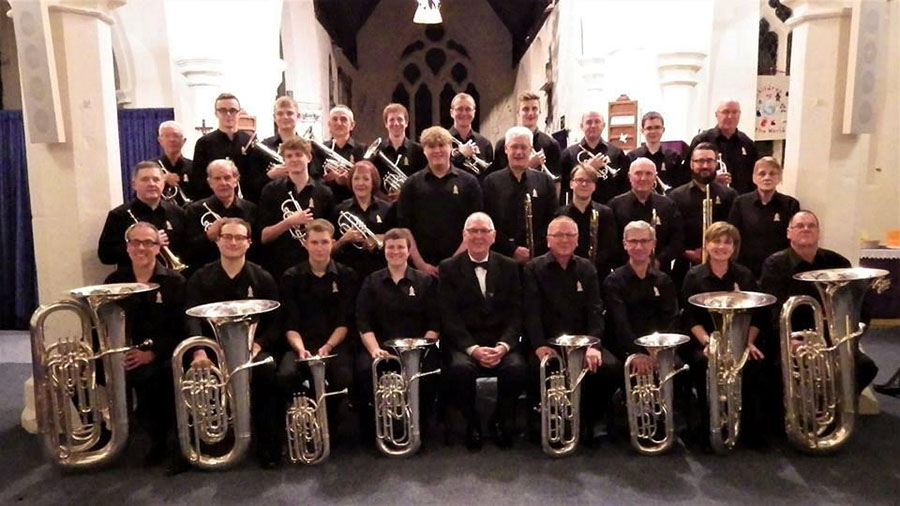 Musical Director & President: David Newman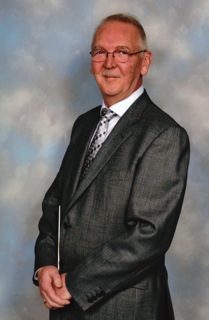 Coming from a musical family David began playing the cornet at the age of six. During his formative years he successfully auditioned for a position with the National Youth Brass Band of Great Britain, with whom he played for five years. In 1970 he joined the City of Coventry Band on soprano cornet, where contesting sucess took him to the Royal Albert Hall on several occasions. David also played on many broadcasts and recordings, and was a member of the famous Men of Brass under the baton of the great Harry Mortimer.
David has been the Musical Director of Hathern Band since 1979 and will be stepping down in 2019. His 40-years service will make him, we believe, the longest serving conductor in Leicestershire. Under his baton Hathern Band has appeared in five National Finals including an appearance at the Royal Albert Hall. After 30 years of loyal service to the Band, David Newman was given the title of President of Hathern Band at a Patrons Evening in 2009.
The players
Front row cornets
Dru Sparks,
Leo Parry,
William Fairlamb,
Stuart Morgan,
Principal cornet
Solo cornet
Solo cornet
Solo cornet
Back row cornets
Ken Powell,
Lesley Bentley,
Dave Walker,
Chris Mulvaney,
Stephen Guerin,
Rob Fairlamb,
Jonathan Stevenson,
Soprano cornet
Repiano cornet
Second cornet
Second cornet
Third cornet
Third cornet
Third cornet
Flugel Horn & Tenor Horns
Mike Wood,
Neal Williams,
Sam Peak,
Jack Brown,
Flugel Horn
Solo Horn
First horn
Second horn
Euphoniums & Baritones
Hannah Peak,
Dave Tooth,
Wendy Rix,
Sam Bradbeer,
Principal Euphonium
Second Euphonium
First Baritone
Second Baritone
Trombones
Simon Baum,
John Baum,
Joe Dobos-Southgate,
Principal trombone
Second trombone
Bass trombone
Basses
James Kerfoot,
Mary Sibson,
Steve Hunnybun,
Sam Edwards,
Eb Bass
Eb Bass
BBb Bass
BBb Bass
Percussion
George Baum,
Stephanie Harpham,
Jeremy Bowman,
Percussion
Percussion
Percussion