Hathern Band
Hathern Band is a First Section contesting brass band in Leicestershire with more than 160 years of history. We rehearse on Sunday and Tuesday evenings from at our dedicated band room on Pasture Lane, Hathern (map).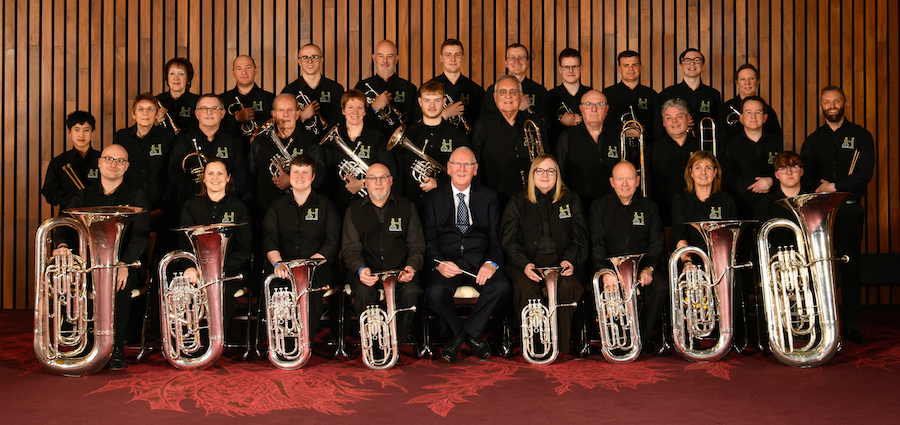 Musical Advisor: Lt. Col. Stephen Barnwell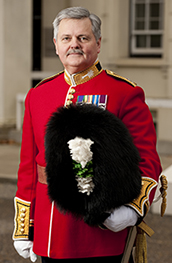 Lieutenant Colonel Stephen Barnwell was born in Nottingham and joined the Army in 1975 as a trumpet player. In 1987 he became Bandmaster with The Band of The Queen's Lancashire Regiment having gained the highest marks in the Ministry of Defence examinations for Bandmasters in that year. He has been Bandmaster of the Band of the Corps of Royal Electrical and Mechanical Engineers and Band of the Irish Guards, and Director of Music of The Band of The Prince of Wales Division, The Band of the Irish Guards and the Welsh Guards, forming part of the Guard of Honour at Buckingham Palace for the Marriage of Prince William to Kate Middleton.
Stephen became Senior Director of Music Household Division in November 2011 and was in this role for The Queen's Diamond Jubilee and the London Olympic Games.
President & Musical Director: David Newman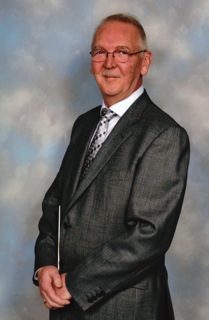 Coming from a musical family David began playing the cornet at the age of six. During his formative years he successfully auditioned for a position with the National Youth Brass Band of Great Britain, with whom he played for five years. In 1970 he joined the City of Coventry Band on soprano cornet, where contesting sucess took him to the Royal Albert Hall on several occasions. David also played on many broadcasts and recordings, and was a member of the famous Men of Brass under the baton of the great Harry Mortimer.
David was made President of Hathern Band in 2009, and was the Musical Director between 1979-2019 with an impressive contest history including six National Finals with a winning performance in the Second Section Final in 2004.
The players
Front row cornets
Seb Burrows,
Principal cornet
Mark Tanser,
Solo cornet
Dave Walker,
Solo cornet
Jonathan Stevenson,
Solo cornet
Back row cornets
Ken Powell,
Soprano cornet
Lesley Bentley,
Repiano cornet
Stephen Guerin,
Second cornet
Julie Allsobrook,
Second cornet
Lewis Haines,
Third cornet
Dru Sparks,
Third cornet
Flugel Horn & Tenor Horns
Mike Wood,
Flugel Horn
Sam Peak,
Solo Horn
Stuart Morgan,
First horn
Jack Brown,
Second horn
Euphoniums & Baritones
Hannah Peak,
Principal Euphonium
Geoff Newman,
Euphonium
Adrian Drewitt,
First Baritone
Jenny Drewitt,
Second Baritone
Trombones
Dave Tooth,
Principal trombone
John Baum,
Second trombone
Joe Dobos-Southgate,
Bass trombone
Basses
Chris Allen,
Eb Bass
Mary Sibson,
Eb Bass
James Kerfoot,
BBb Bass
Brady Herring,
BBb Bass
Percussion
Jeremy Bowman,
Tuned Percussion
Stephanie Harpham,
Percussion
Bruce Parry,
Tuned Percussion