Hathern Band CDs
Pasture Lane (2014)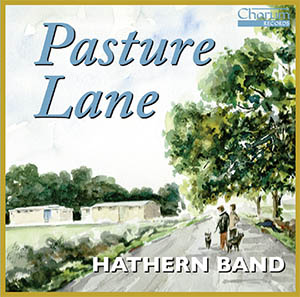 Death or Glory (R.B. Hall)
Band of Brothers Michael (Kamen, arr. Barry)
I could have danced all night, [Soloist: Jenny Saunders] (Rodgers & Hammerstein, arr. Duthoit)
Frolic for Trombones [Simon Baum, Tom Dyer Hill, John Baum, Amber Lewis] (Smith)
Summertime [Soloist: Jenny Saunders] (Gershwin, arr. Snell)
Lord of the Dance (Hardiman, arr. Somerset)
Droplets (Garton)
I will follow him (Stole/Roma/Gimbel/Altman)
Lament from Stabat Mater [Soloist: Graham Rix] (Jenkins, arr. Wainwright/Childs)
Something Stupid [Soloist: Mike Wood (cornet); Lesley Bentley (flugel)] (Parks, arr. Fernie)
Pasture Lane (Sandham)
Breezin' Down Broadway (RIchards)
O mio babino caro [Soloist: Jenny Saunders] (Puccini, arr. Smith)
Do-Re-Mi (Rodgers, arr. Thorne)
Jerusalem [Soloist: Jenny Saunders] (Blake/Parry, arr. Hanmer)
The Eleventh Hour (Grainger/Gold, arr. Southgate)
This recording is available for £10 on CD only.
Christmas Scene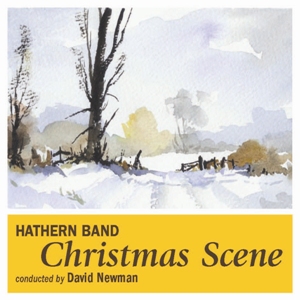 Ding Dong Merrily on High
The Snowman
It Came upon a Midnight clear
Softly the Nights is Sleeping
Jingle Bells
White Christmas
Coventry Carol
Christmas Song
Have yourself a Merry Little Christmas
Who is He
Troika
The Twelve Days of Christmas
Stille Nacht
Away in a Manger
O Holy Night
Schneewalzer (Snow-Waltz)
Australian Christmas
This recording is available for £10 on CD only.
The Champions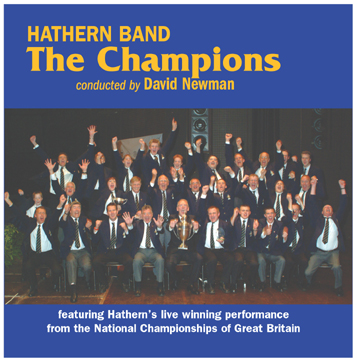 The Champions, (Major G H Willcocks)
Kaleidoscope, (Philip Sparke)
My Ain Folk
Post Horn, (Koenig)
In the Wee Small Hours of the Mornin, (Dave Mann/Bob Hilliard, arr. Alan Fernie)
Blaydon Races, (arr. Gordon Langford)
Theme from Bilitis, (Frances Lai, arr. Simon Kerwin)
Air and Rondo, (Reginald Heath)
Something Stupid Carson Parks, (arr. Alan Fernie)
The Irish Blessing (Quartet), (Joyce Eilers Bacak, arr. S Bradnum)
Chaucer's Tunes, (Michael Ball)
This CD is to celebrate a superb year for Hathern Band. After winning the Midlands Area 2nd Section Regional Championships on Kaleidoscope the Band went on to win the National Brass Band Championships of Great Britain 2nd Section at Harrogate in September, playing Michael Ball's Chaucer's Tunes. The live winning performance featured on this CD, is by kind permission of Doyen Recordings Limited, Oldham. Like true National Champions the Band have since gone on to win the 2nd Sections at both Wychavon Festival of Brass and the Leicestershire Brass Band Assocation Contests
This recording is available for £10 on CD only.
On the track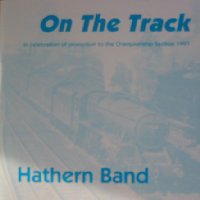 Washington Grays
Love on the Rocks
Coronation Scot
Concerto de Aranjuez
Eye of the Tiger
A Time for Peace
Love is all Around
On the Track
A Nightingale Sang in Berkerly Square
Largo al Factotum
La Danza
O My Beloved Father
The Acrobat
James Bond Collection
Recorded in 2000.
This recording is available for £10 on CD only.
Praise!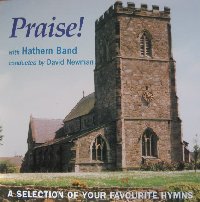 This CD is a selection of your favourite hymns and is available at £10 on CD or £5 on cassette.
Recorded in 2002.