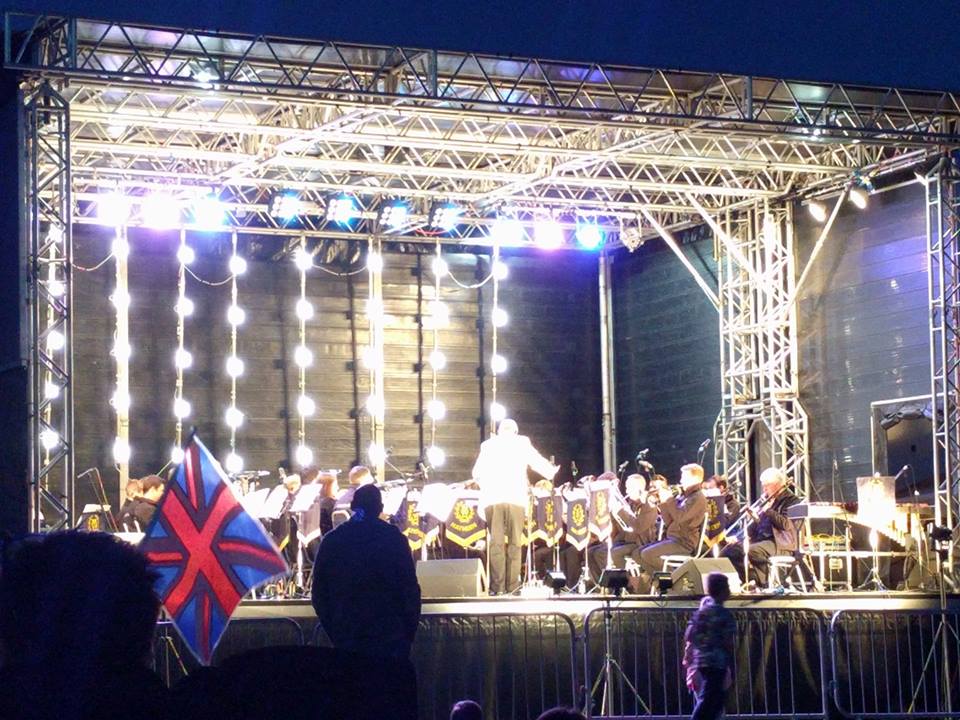 Birstall Proms Concert
Aug. 6, 2017
Another great evening at Birstall Proms Concert last night and the weather, certainly in the evening, was perfect. Hathern Band were on fine form playing to a large and appreciative audience, finishing their programme with Last Night of the Proms music. A very impressive firework display was the finale for another Birstall success.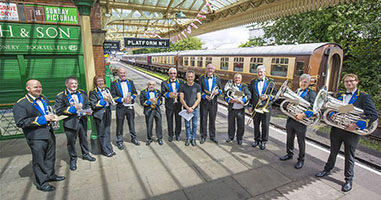 The Doppler Effect
July 2, 2017
Hathern Band were approached by BBC Radio 4 to take part in a recreation of the Doppler Effect experiment on the Great Central Railway in Loughborough. Conductor Charles Hazlewood, who is to present the programme, was in attendance. Twelve of Hathern Band members played on Loughborough Station, then boarded the train. Fortunately they were allowed to travel in a coach rather than an open wagon, which is how the original experiment was conducted by Austrian Physicist Christian Doppler.
At Quorn Station the BBC had a recording and film unit (they were also recording and filming on the train) and the as the train approached Quorn Station, the players put their instrument bells out of windows and played top G's as loud as possible, as the train went through the Station. The recording showed about a semitone change, much to the delight of Charles Hazlewood. The programme will be broadcast on BBC Radio 4 on Tuesday 15th August at 11.30 a.m. and again on Saturday 19th August at 3.30 p.m.
Hathern Band as you've never heard them before!!
See the video on Charles Hazlewood's twitter feed.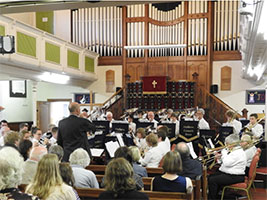 Newsletter Summer 2017
July 1, 2017
Our summer newsletter is now available: click here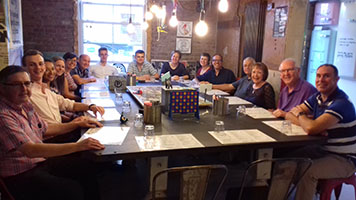 Dr Tom Wallage BVMedSci BVM BVS (Hons) MRCVS
June 17, 2017
BRILLIANT AND CONGRATULATIONS TOM WALLAGE – 1st Class Honors, nothing less than we expected!!
We had a great night last night saying goodbye (hopefully not for good!) to our 'Veterinary' Tom.
Where has the time gone since Tom arrived at Hathern Band in 2012. In September 2012 I received an email from a colleague of mine in the North which said
"Dear Lesley – there is a young man who has been playing for some years with Riverside Concert Band, he's a very good player and a smashing lad – aren't all Geordies?!! His name is Tom Wallage and he is going to vet School at the University of Nottingham. I said give me a few more details and at best I will find out for you which bands not to join!! I pushed him further and he said he was to be based in Sutton Bonington. As soon as he mentioned Sutton Bonington Lesley I thought of you…..I immediately denied all knowledge of knowing anyone in the area, but relented and just warned him ..sorry…cautioned him about you!! Joking aside Lesley I know you are just the person to look after him"
I received a phone call from Tom a couple of days later and the rest is history as they say. Tom turned up at the band room with his cornet and impressed us all with his playing and what a Bandsman, always there always helping. We have laughed since at how Tom got excited when he saw the band room for the first time in daylight, not wanting to let the grass grow under our feet we were picking him up, taking him to rehearsals all the through the winter months, whether he wanted to be there or not!
We'll miss you very much Tom and hope you will be very happy in Nantwich and just remember it's an easy drive down the A50!!
Love from all your friends at Hathern Band x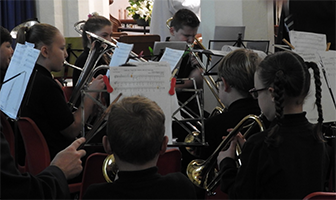 Newsletter Spring 2017
April 26, 2017
Our spring newsletter is now available: click here