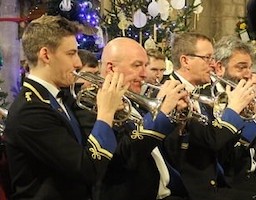 Newsletter Winter 2019-20
Jan. 27, 2020
Our winter newsletter is now available: click here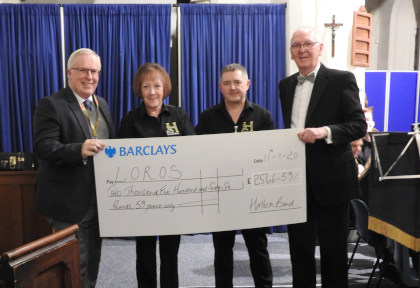 LOROS Charity Concert
Jan. 11, 2020
Another brilliant night – thank you to everyone for coming and supporting, helping and donating. With Barclays £4£ the total raised on the evening was £2,566.59
TOTAL RAISED TO DATE BY HATHERN BAND FOR THE LOROS HOSPICE – £42,097.59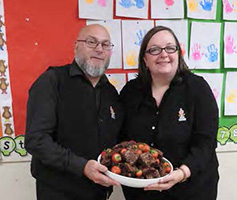 Newsletter Autumn 2019
Oct. 28, 2019
Our autumn newsletter is now available: click here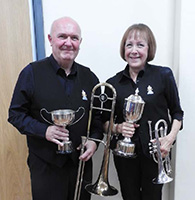 Patrons Evening 2019
Sept. 15, 2019
Patrons Evening
The awards 🏆
John Baum receiving the musical directors trophy, despite everything he has been through over the last few years John is always on hand to lend a hand, a true bandsman.
Lesley Bentley receiving the bands players player trophy. We just wouldn't be able to do what we do without you Lesley thank you for taking care of us and the hundreds of things that keep the Hathern Band Organisation moving forward.
And a few thank yous 😊
Lesley this evening just wouldn't happen without all the organising you do!
To our President – David Newman – who receives the Entertainment Award!
'Heaven on a plate', Jenny & Adrian a superb buffet, everyone I spoke to throughly enjoyed their food, especially the chocolate brownies!
John Worsfold thank you for supplying the wine glasses and keeping the bar in check.
Dave Neville for sneaking around with that camera.
And to everyone who had a hand in helping during the evening.
And finally a huge thank you to all the patrons, for your continued support!
Very kindly written by Sam Peak – who along with Hannah deserves a big THANK YOU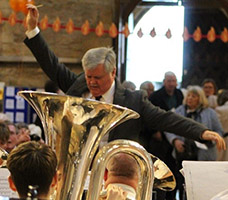 Newsletter Summer 2019
Aug. 1, 2019
Our spring newsletter is now available: click here